Playing on with you Hoppimal,
and correct posture
Active play with Hoppimals
The growing up period is extremely important for a child's development. It is important to introduce habits and passion for physical activity from an early age. To avoid posture defects in adult life, gymnastics is important, and that is something Hoppimals provides while having fun.
Physical activity
Hoppimals, inflatable jumping animals, are very helpful in encouraging the child to physical activity through great fun. On the one hand, the soft surface of the jumper provides sufficient support, allowing for comfortable sitting, and on the other hand forces muscle tension and self-maintenance by the child. This shapes a proper posture and help avoid many problems in adulthood, such as back pains. Sitting on the Hoppimals can be a great alternative to a hard chair. The soft jumping animal makes the child to constantly change position, which is recommended by physiotherapists. The child practice to balance his body constantly, which makes him more active and focused not only when playing with the Hoppimals but also in other activities such as drawing or reading.
An inflatable jumping toy naturally encourages bouncing and develops the muscles of the whole body in a balanced way. Thanks to this, posture improves, balance is practiced and proper habits are formed. So playing with Hoppimals has a positive effect on the child's condition and health.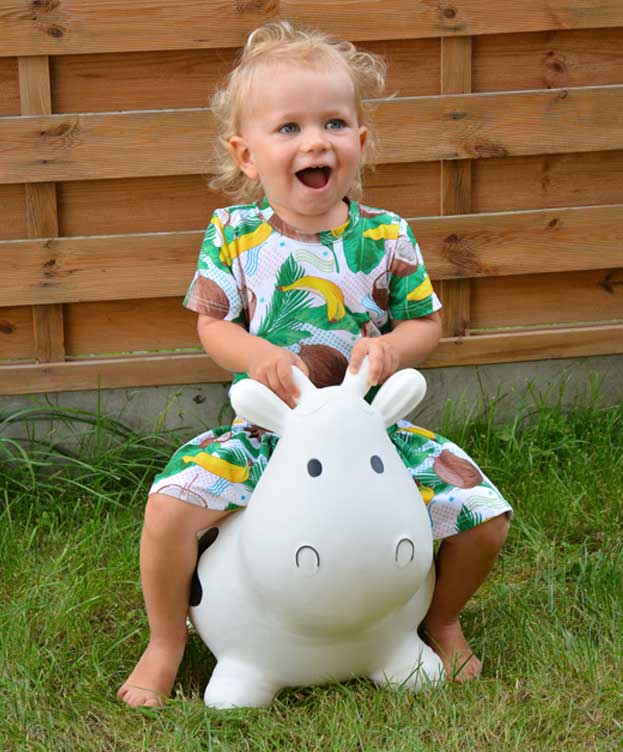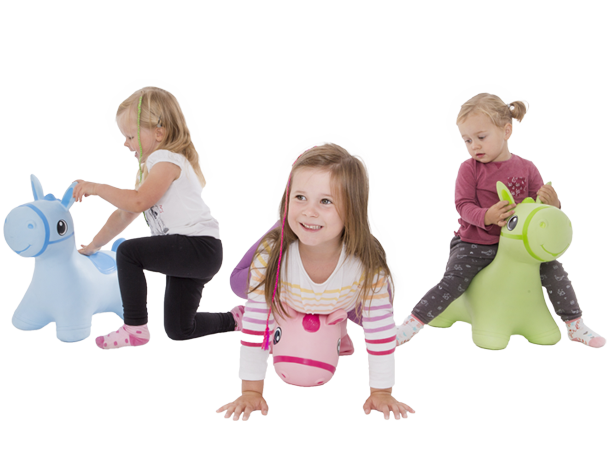 Sustainable development with Hoppimals
Orthopaedists often make parents aware of various defects in the child's posture development and indicate the need to practice the child's correct habits and behaviours. Caring for the proper and balanced development of the child from an early age, we give him a chance to avoid many serious illnesses, in adulthood, resulting from posture defects. While having fun with Hoppimals, we provide children with a large portion of physical activity.